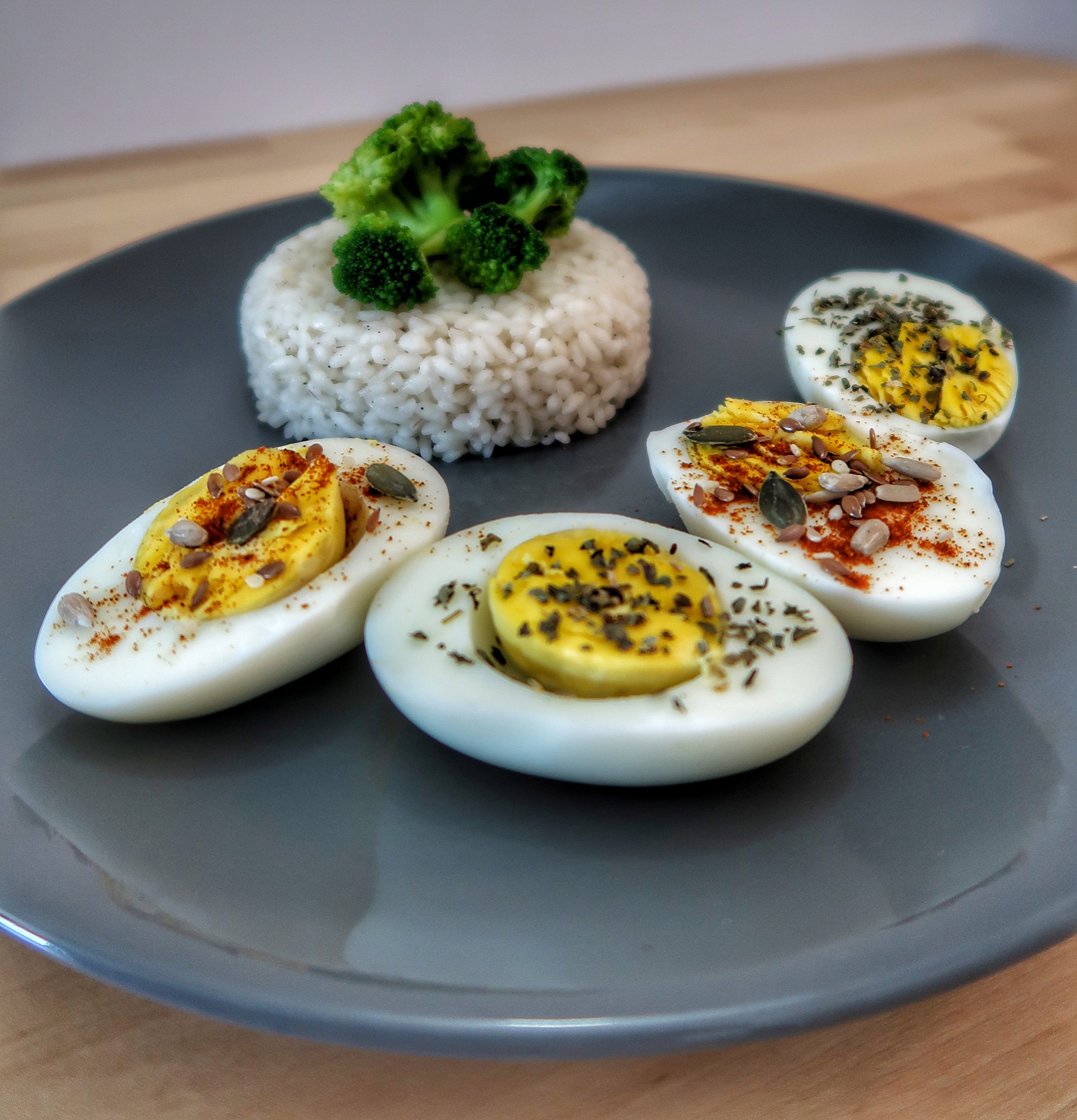 Titlul spune cam tot în articolul de astăzi. Am fiert puțin orez, l-am făcut să aibă o formă ca să nu îl trântesc in farfurie, peste am pus puțin broccoli, fiert și el, iar alături două ouă acoperite parțial de condimente și semințe.
Vă recomand să folosiți orez Basmati sau brun for the best quality.
Have a good day, you all!