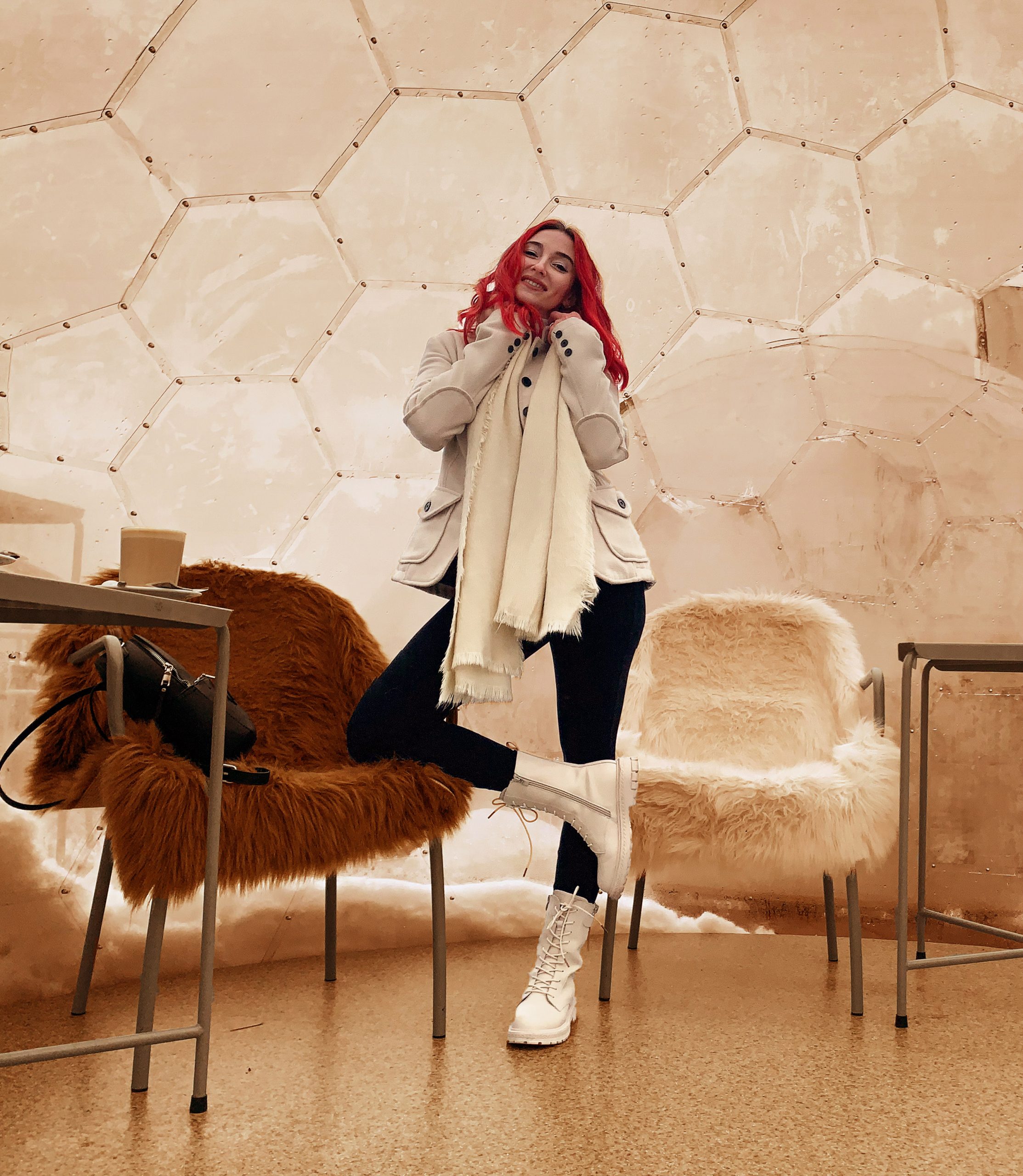 Hello, hello! Welcome to Linea/Closer to the Moon, București.
Asta a fost a patra locație din ultima sesiune de fotografii din 2020. Am băut și o cafea caldă, la căldură în iglu, afară fiind destul de puține grade după prima zăpadă.
Paltonul și pantalonii din fotografii sunt vechi, însă eșarfa/șalul/fularul, cum vreți voi să îi spuneți, este achiziție nouă. Mi-am dorit mult unul exact așa, dintr-un material moale, călduros și în culoarea pe care am exploatat-o la maxim iarna asta. L-am găsit la H&m, la 69lei, însă n-am reușit să fur nicio poză de prezentare de pe site-ul lor pentru că, deși încă prezent în magazine, online nu e nici urmă de el.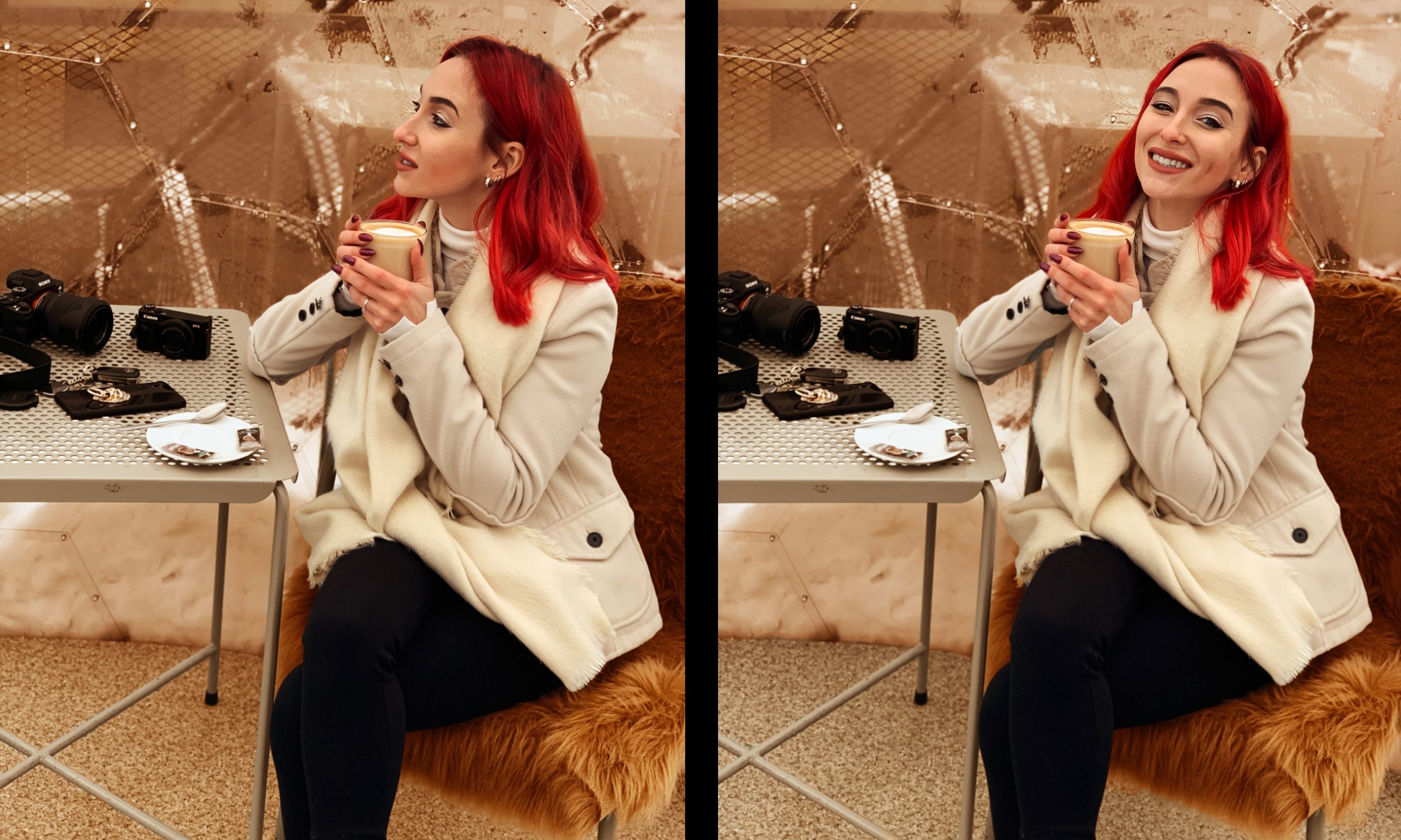 Ghetele îmi plac mult. Le-am luat odată cu geaca de iarnă de anul ăsta de la Zara, în aceeași culoare, cu care, însă, nu am apucat să fac nicio poză ca să v-o arăt. Ghetele sunt dEpurtat, piele naturală, îmblănite, foaaarte comode și călduroase. Le găsiți online și în showroom-ul din Crângași la 219lei.